Provost Jacobs Plans for Fordham's Future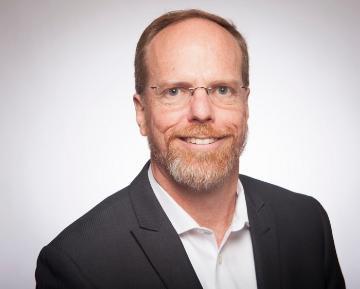 March 13, 2019
Filed under News
Hang on for a minute...we're trying to find some more stories you might like.
By Sarah Huffman
On Jan. 14, 2019, Rev. Joseph M. McShane, S.J., president of the university, announced that Dennis Jacobs, Ph.D., would take over as provost and senior vice president for academic affairs on July 1, 2019.
Jacobs served as provost for Santa Clara University for eight years before joining Fordham.
During his time at Santa Clara, Jacobs helped develop and implement a strategic plan for the institution that draws on both Santa Clara's location in the Silicon Valley and Jesuit values.
During his time there, he said Santa Clara added new degree programs, constructed new art, law, engineering and science facilities, increased faculty and student diversity and increased its graduation rate.
The search for provost began after Fordham's last provost, Stephen Freeman, Ph.D., passed away suddenly last July.
Virginia Roach, dean of the Graduate School of Education, was part of the committee that selected a new provost. She said the committee developed a leadership profile and job description, then advertised the position widely.
Roach said everyone who sent along a resume and interest letter was considered in an initial pool of applicants.
She said the pool was narrowed down to a short list and then McShane, with the advice and consent from the Board of Trustees, chose the new provost.
Jacobs said the job of provost means he is the chief academic officer who oversees all undergraduate and graduate education and academic support programs.
"The provost works with the deans to enhance the intellectual vibrancy of the faculty, student body and staff by providing leadership in matters related to academic and faculty affairs," he said.
Jacobs said he was encouraged to apply for the position last fall. He said he went through interviews at both Lincoln Center and Rose Hill and had extensive conversations with McShane, senior administrative leaders, deans and faculty.
Roach said Jacobs was chosen because he is thoughtful, reflective, a good listener and has an analytic mind, among other things.
"Provost Jacobs has a deep sense of Jesuit education and has been a highly successful provost in his current position," said Roach. "While he respects tradition, he is highly entrepreneurial and looks to regional and community partners to help build his vision for the academic future of the university."
Roach said Jacobs's past experience will help open up the new academic center in London and expand programs such as the social innovation collaboratory and online programming.
She said Jacobs will "help to position Fordham as a world-renowned institution known for its stellar research, teaching and innovation."
Jacobs said that in the coming year he wants to focus on getting to know the people and goals of Fordham.
"This will inform Fordham's strategic plan that aims to identify how Fordham can be both excellent and distinctive," said Jacobs. "Fordham has a vital mission of offering a transformative Jesuit education in the global city of New York."
As provost, Jacobs said he would like to see Fordham's retention and graduation rates for undergraduates improve.
He said he wants to better integrate academic programs and communities across the Rose Hill and Lincoln Center campuses.
Increasing enrollment in graduate programs and expanding research are also goals of his, he said.