Rash Reporting of Bryant Tragedy Shows Flaws in Modern Journalism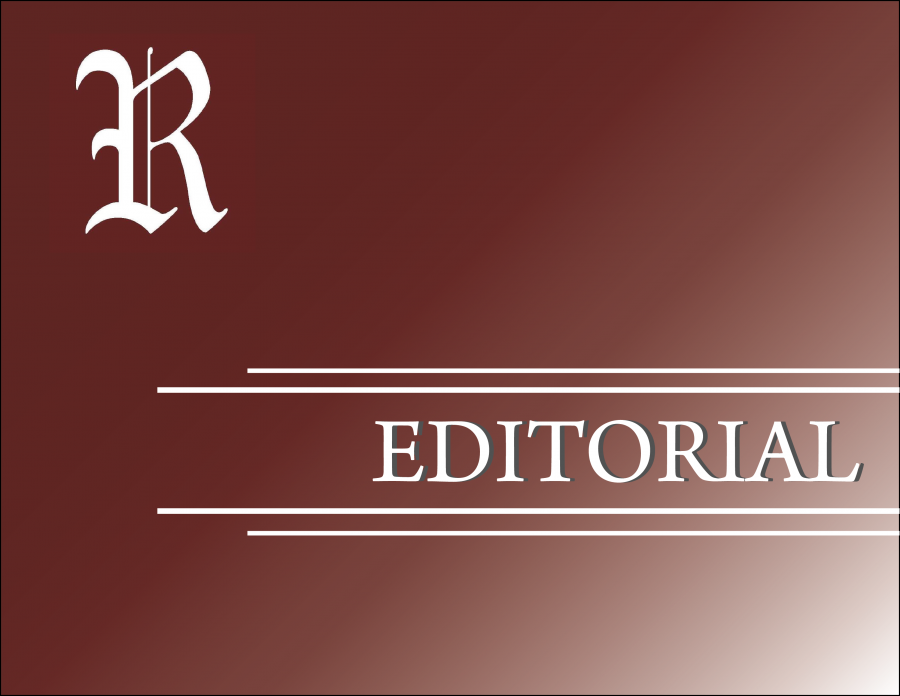 On Sunday Jan. 26, NBA legend Kobe Bryant died in a helicopter crash, along with his 13-year-old daughter Gianna on the way to a youth basketball game. Seven other victims have been identified in the crash: Gianna's teammates Alyssa and Payton, Alyssa's parents John and Keri Altobelli, Payton's mother Sarah Chester, assistant coach of Gianna's team, Christina Mauser, and pilot Ara Zobayan. 
News of the tragedy flooded the media at a rapid pace. Just over an hour after the first police reports about a crashed aircraft, celebrity news outlet TMZ published an article breaking the news of Bryant's death online. 
Many news outlets followed suit and were littered with inaccuracies. Many misstated how many victims were involved in the crash –– with President Trump tweeting condolences for Bryant and "three others" killed in the accident. ABC News, on a live broadcast, made an egregious error when they reported that Bryant was on the helicopter with all four of his daughters. Rumors circulated online that Bryant's fellow NBA player Rick Fox was also aboard and killed, but these were later refuted by members of Fox's family.
The frenzied nature of the media for the hours after the initial story broke demonstrates a larger problem that journalists and social media users must pay attention to. When it comes to big stories like this, especially involving such a tragedy, it is imperative that accuracy is prioritized over being the first to break the news.
TMZ has developed a reputation for breaking the news of celebrity deaths. However, in this case, they were perhaps more criticized than ever before for their handling of the story. Los Angeles County Sheriff Alex Villanueva told reporters that TMZ's actions were "wholly inappropriate" and did not prioritize the need for the families to be fully informed before the news was to be made public. The New York Times explained, "authorities had not contacted Mr. Bryant's family before TMZ published its report." 
As Villanueva told the press, "It would be extremely disrespectful to understand that your loved ones perished and you learn about it from TMZ." 
Considering that the victims of the crash included multiple parents traveling with their children, the surviving family members should have been the first priority. Authorities must be able to inform the families before the public is made aware of the situation. Bryant's wife, Vanessa and their three surviving children already have to deal with so much pain. It is unacceptable for anyone –– especially reputable news organizations –– to exacerbate this by reporting false stories in order to attract more traffic on their websites. 
Of course, in situations as shocking and heartbreaking as this, many of us seek to find the answers, some comfort for the how's and why's that plague our minds. However, this is just the type of circumstance that must be handled with immense care in reporting.
Another major factor in the prioritizing of immediacy over accuracy is the influence of social media. On the internet, stories spread like wildfire if they catch the right attention at the right time. Though social media can be incredibly beneficial in terms of having a wealth of information readily accessible, much of the information posted online, especially in the immediate wake of a tragic event, is not entirely accurate. 
There has been a consistent pattern of this misinformation being spread online, especially after violent tragedies such as mass shootings or acts of terrorism, which often begin with a flood of false reports soon after the news has first broken.
Journalists should not adapt to the nature of social media. Journalism's purpose must stay at the heart of all decisions made by news organizations. Social media serves to keep people connected and share information, both personally and publicly relevant. Journalism, on the other hand, must focus on a drive to report the truth and maintain respectability and authority. 
Despite the mishandled information, the response on social media has been largely moving. Tributes have been pouring out since the news broke, honoring Kobe Bryant as a legend on and off the court as well as remembering the loving relationship he shared with Gianna. Social media has allowed many to share their personal connections to the victims and honor their memories. 
In terms of news outlets, the Los Angeles Times, of the city that Bryant played all of his 20-year basketball career in, tweeted that they would not be publishing anything on Bryant's death until all the information could be confirmed as accurate. They also removed the paywall on all of their articles about Bryant that they had published in the past.  
Most of all, we must remember that on Sunday, a mother lost her daughter and her husband. A brother and sister lost both of their parents and sister. A husband lost his wife and daughter. A flight student lost his beloved teacher. And three children lost their mother. 
As much as we are all grieving the tragedy of the situation, there are many who are affected in such a way that we cannot imagine their devastation. To think of any of these surviving family members reading a headline that wrongly identified victims should make any journalist think twice about rashly publishing unconfirmed stories. 
In the face of heartbreak, the best thing we can do is honor these nine lives, all of whom were filled with immense potential. These mishaps should serve as an example of how modern journalism must maintain their standards in all circumstances. These families deserved better. Journalists must do better.