Fordham Clubs Discuss Fordham's Environmental Duty Through Sustainability Week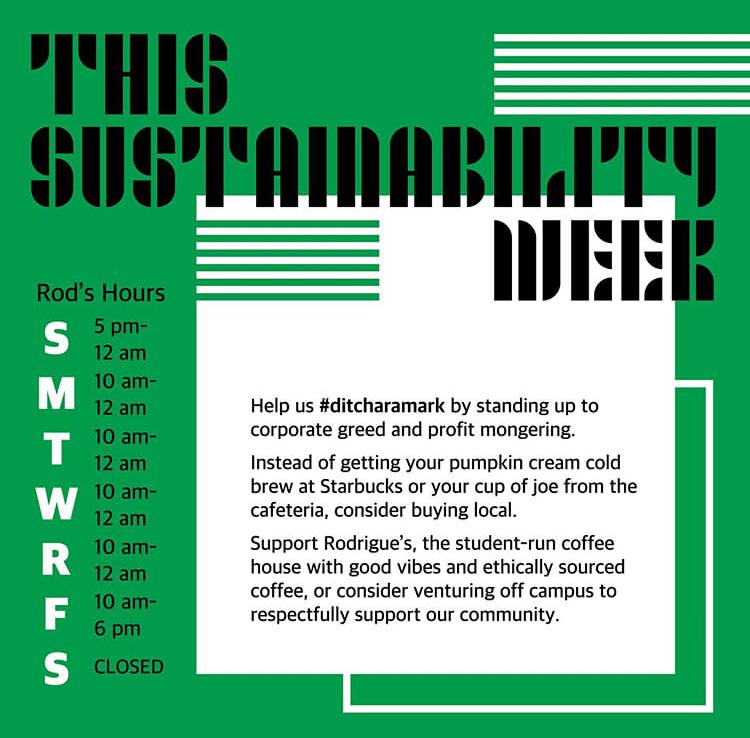 Hasna Ceran, Assistant News Editor
October 28, 2020
The United Student Government (USG) Sustainability Committee's Sustainability Week 2020 spanned the week of Monday, Oct. 19 to Friday, Oct. 23. The USG Sustainability Committee and Fordham Climate Impact held events throughout the week to raise awareness of ways students can engage in sustainable living on campus, many of which were advertised to the student body through the organisation's social media pages. 
The USG Sustainability Committee posted sustainable living tips on its Instagram, @usgsustainability, throughout the week, including information about the COVID-19 pandemic's negative effect on the environment, vegan recipes, vegan options at off-campus restaurants, buying and upcycling used clothes and reducing waste in everyday living. 
They also held Zoom lectures on vegan proteins and sustainable fashion with professors from Fordham and hosted a community cleanup.
Fordham Climate Impact also held multiple events during the week. The club commented on their goals for Sustainability Week in a private message to The Fordham Ram.
"[Our main goal is] to bring transparency to Fordham's sustainability and spearhead new events and ideas to improve the resources, culture, and community at Fordham," they said. "This semester we have our focus groups on the impacts of COVID on sustainability, a group focusing on climate consciousness and knowledge at Fordham, and a team working on garnering support and awareness to lead Fordham to divest from Aramark. As a university, we must recognize our obligation to operate as sustainably as possible."
Their Sustainability Week events included a "sustainability scavenger hunt," which challenged students to find various recycling and other eco-friendly resources on campus, a reusable utensil sale in McGinley Center, a nature documentary screening and a giveaway featuring various sustainable items on their Instagram account, @fuclimatechange. Furthermore, they promoted the hashtag "#ditcharamark," citing Aramark's corporate greed and unsustainable practices. 
"Our student body is very passionate and engaged in sustainability issues and we aim to provide a voice to these students and a way for them to get involved," said the club. "You can keep up with everything going on by following us on our Instagram @fuclimatechange."