Informing for a Century: 100 Years of Journalism at Fordham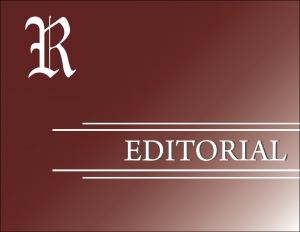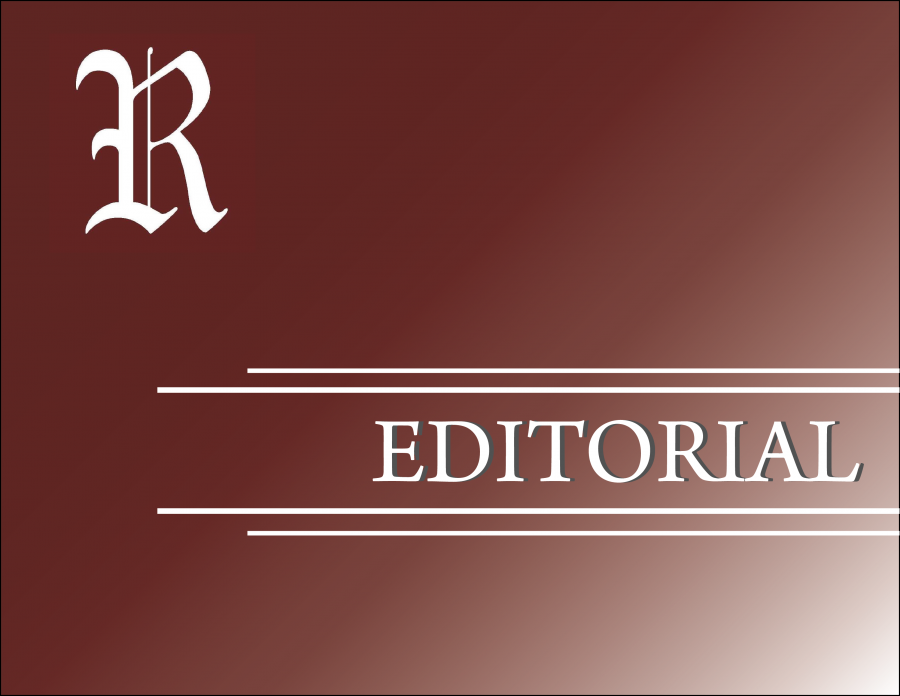 One-hundred years ago, Fordham University was a drastically different place than it is today. Enrollment was at 320 students, tuition cost less than a current meal plan and women were unable to take classes at the Rose Hill campus (until 1974). But one way that students and faculty receive their information has remained the same, uniting the countless events that have transpired throughout the past century: The Fordham Ram.
At the onset on World War I, thousands of young men were called to serve, Fordham undergraduates and alumni among them. To keep these individuals informed while overseas, students began writing a newsletter and sending it to their peers who were fighting abroad, according to Fordham library's special collections. Due to the newsletter's successful consumption and an increasing demand for information, The Fordham Ram transitioned into a proper newspaper and printed Volume 1, Issue 1 on Feb. 7, 1918. Priced at five cents, the eight-page publication ran content similar to what we still publish today.
There were on-campus sports scores, news articles about the future of our nation and columns for collegiate gossip. An op-ed argued for why students should purchase war-savings stamps and advertisements promoted everything from cigars and Belmont restaurants to the Brunswick phonograph and showtimes at Crotona Theatre.
Although a dinner out on Webster Avenue is no longer 30 cents and our Varsity fullback will not have to leave his education early due to an Army assignment, the editorial staff of The Fordham Ram aims to do the same thing in 2018 that it started in 1918 – serve as the University's journal of record, week after week.
This volume, The Fordham Ram celebrates not only its centennial but our dedication to elucidating the truth. Our staff would like to take this historic opportunity to reflect on the past and also look ahead to the future. In doing so, we will feature an archived front page from The Ram accompanied by old articles, editor lists and advertisements from the past 10 decades each issue of Volume 100.
On campus, there will be speaker events from notable alumni who have gone from humble beginnings in B-52 of McGinley to prolific careers at national publications. Career services will co-sponsor a program to help aspiring student journalists prepare for the workforce. During the last 100 years, Fordham University has certainly come a long way, but there is still room to grow. In our current socio-political climate, journalists are increasingly vulnerable. It is imperative that, as students, we not only read the news impacting ourselves and our campus, but impacting others and the world surrounding us.
Diversity among our student body has slowly improved, but bias incidents that target minority populations still persist. Women's voices have been active on campus for 40 plus years, but when sharing opinions about gender equality and access to sexual health, they have often been met with pushback. Fordham has expanded its outreach within the Bronx community, but must still acknowledge and improve upon its shortcomings.
In the last calendar year, The Fordham Ram has reported on faculty unionization, College Republicans' hosting Roger Stone on campus, Title IX conversations in reaction to Residential Assistant training and the incident at Rodrigues' Coffee House to name a few topics. Each have sparked conversation and encouraged dialogue even in times when further division seemed much simpler. With every new controversy that faces the Fordham community, we at The Fordham Ram challenge ourselves to circulate the facts as they come and serve as a place for people to voice their concerns – popular, provocative and everywhere in between.
This year, we are turning 100 at The Fordham Ram, and there is a lot to commemorate. We ask that you keep reading, contributing and holding us accountable. After all, our history has always been a collective effort.