Internship Process Promotes Inequity of Opportunity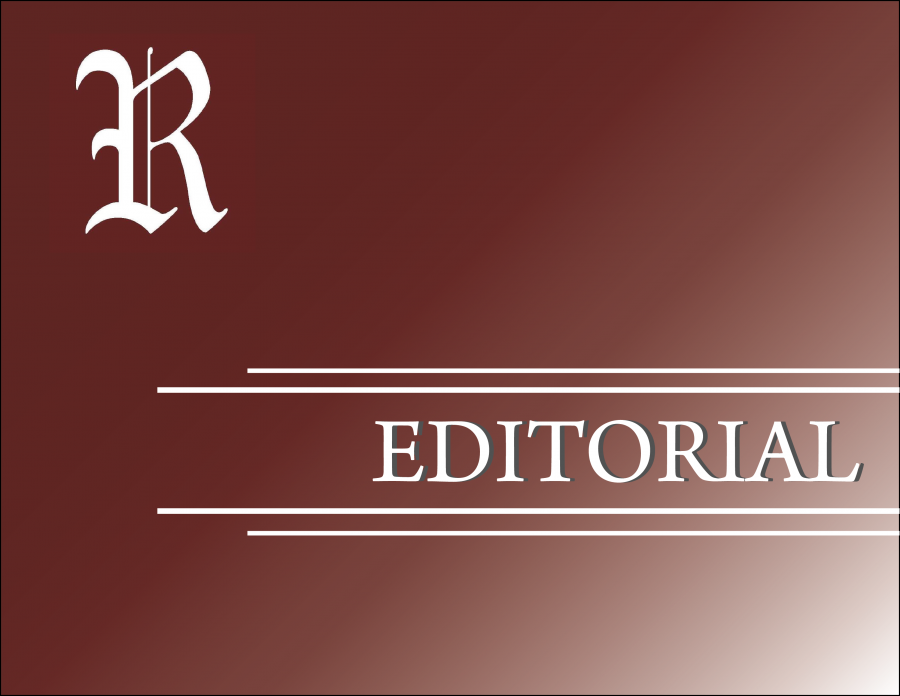 As spring arrives at Fordham University and the summer internship application process gets underway, feelings of panic and anxiety descend on students. Internships have evolved to become something of a necessity when entering today's workforce, and the search feels more competitive than ever. Many internships today do not often provide financial compensation, instead offering academic credit, which can come with additional expenses. The nature of these positions often disadvantage those who are not as financially secure as their peers. 
The controversy over unpaid internships is far from new. Today more than ever, there is an essential need to reexamine the process that college students must go through in order to attain the necessary experience to be a competitive applicant for positions post-graduation.  
Researchers have found that students who completed multiple internships were more likely to obtain employment or enter graduate school within six months of graduating. Given the high priority that many employers place on internship experience in the hiring process, it is unacceptable that gaining an internship is so heavily influenced by one's financial standing.
These opportunities pose many challenges that often do more harm than good in the name of acquiring experience. With so many internships being unpaid, the financial risk that students are so strongly encouraged to take is not always worth the investment.
Internships are a prominent part of the college experience, but many workplaces do not provide their interns with proper financial compensation. Paid and unpaid internships differ significantly, and not just in matters of compensation.
 Studies have demonstrated that paid internships often provide a higher level of learning in terms of skills as compared to unpaid internships, as employers are likely to dedicate more resources to training interns who are a financial cost to have on board. Additionally, research from the National Association of Colleges and Employers demonstrated that paid interns had approximately a 63% likelihood of receiving job offers, while unpaid interns had a 37% likelihood, less than 2% more likely than those who had not had an internship at all. 
Perhaps what is most concerning about this topic is the fact that it has been a discussion for so many years. In the archives of The Fordham Ram, there are a multitude of articles exploring the difficulties of unpaid internships and the need for improvement. However, not much has been done in regards to promoting paid internships or improving career resources for non-business majors.
Internships first became prominent among college students in the 1990s — around the same time that college tuition rates began to increase significantly. Tuition rates are higher than ever —with student debt reaching its highest level in history at $1.5 trillion in 2019. Considering this, it is even more frustrating that it is so difficult for college students to find paid experience relevant to their chosen field. 
Fordham University's location enables students to have the opportunity to pursue internships in the New York City area while students at other universities are elsewhere for the majority of the academic year. Similarly, Fordham's location means that a robust network of alumni exists in the metro area. However, public transportation costs, in addition to rent or housing costs, can place an additional burden on students. Career Services offers the option for free Ram Van passes if a student is involved in an unpaid internship for academic credit. In order to receive academic credit for an unpaid internship, a student must enroll in either an internship seminar or one-on-one tutorial through the university. 
As the Ram covered last year, students are required to pay for the academic credit for their unpaid internship if it is done during the summer. If the internship takes place during the school year, students are only required to pay if the internship leads them to exceed their credit ceiling.
From a legal standpoint, interns must be compensated, either financially or with academic credit. However, the academic credit compensation is often an additional financial burden, as students often lose money in the process. 
While Fordham's assistance is beneficial, it is not enough. The Ram Van is a convenient means of traveling, but when it comes to getting to work, the rush hour traffic often complicates this, and many internships are not in the vicinity of the Lincoln Center campus.
Additionally, requiring students who are working at an internship to complete a course in order to receive their academic compensation is an unnecessary time commitment. Students with unpaid internships often need this time in the week to pursue paid job opportunities in order to afford basic living costs while interning or to simply complete the coursework they are unable to do while at work. 
Perhaps most importantly, the financial burden often disqualifies students of lower socioeconomic statuses, as they are unable to make the commitment to a job that they are not receiving payment for. Students who do not have adequate financial resources to agree to an unpaid internship may become disadvantaged in the job process as a result, as they do not have the competitive experience their peers who are able to take this financial risk obtain. This only amplifies the diversity problems that are so apparent on college campuses, including Fordham's, and it must be rectified in order to make meaningful change in the future.
The mere idea of unpaid interns often leads companies to neglect these students in the workplace. In the past, students have complained about the treatment that they have received as unpaid interns. Many reported internships that consisted of "noneducational menial work." Not only are these interns being stripped of their compensation financially, but they are not receiving the education in the field that they should be for the time commitment. 
There are, of course, many advantages to having an internship during your college career. Internships allow students to obtain essential hands-on experience in the field that they hope to pursue, thus complementing the work done in the classroom. However, these experiences should not come at the expense of financial security. The current system favors students who are financially better off and able to commit to these internships. Change must be made in order to improve the opportunities available to college students and develop a diverse, driven workforce.