College Students Must Follow Civic Duty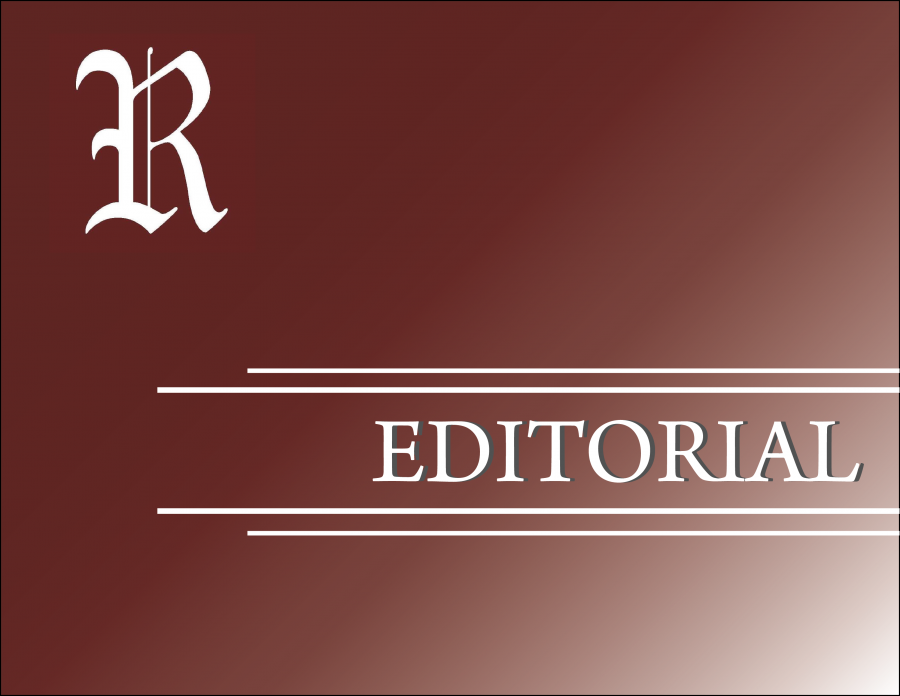 In an unprecedented year, it comes as no surprise that the 2020 presidential election looks quite different from years past. Over 22 million Americans cast their votes by the end of last week, a staggering increase from the same point in the 2016 presidential election, at which 6 million votes had been cast. It is apparent that the election, for many U.S. citizens, is not on Nov. 3 — it is now. 
The vast majority of the current undergraduate Fordham student body could not vote in the 2016 election. No matter which candidate you supported, having no say in the election was a frustrating situation. The prospect of voting in our first presidential election should serve as important motivation to make our voices are heard. It is our civic duty and responsibility to vote. 
The decisions made on Election Day will have a significant impact on our lives for the next four years. Obviously, the votes work to decide the president of the United States. But indirectly, they will also work to influence future policies instituted by the government as a whole, and a justice that will serve a lifetime position on the highest court in the country. 
In the 2020 election, millennials and Generation Z will constitute the largest share of eligible voters. Regardless of who we are voting for, we must contribute to political action. 
Even without an ongoing pandemic, college students face many challenges in ensuring their votes are collected correctly. With so many students attending college outside of the home state, where they are registered to vote, the process can become quite complicated. 
During the 2018 midterm elections, many Fordham students had difficulties submitting their absentee ballots with sufficient time for the election. In order to prevent any issues during the 2020 election, students must register for an absentee ballot as early as possible. 
College students will be directly affected by the decisions of the elected president and his administration. Both candidates have markedly different plans for issues that are incredibly important for college students, including student loan forgiveness and tuition rates for lower-income families. Before you vote, be sure to do your research to see how the candidate's proposed plans may affect you. 
The Campus Vote Project provides information for college students across the country regarding voting policies in each state. The website includes specific guides to ensure that college students can register to vote and submit their ballots on time. 
Of course, your vote should not center around your identity as a college student. Candidates will make decisions that affect every major issue in our country, including the environment, COVID-19, the economy and racial equality. Our civic responsibility calls us to educate ourselves on these issues and the prospective candidates.
Many voters may feel that their vote doesn't really matter unless they are in a swing state. While swing states do play a key role in securing a victory for presidential candidates, the results of other states, no matter how consistent their record may be for one party or another, remain unpredictable. States that normally vote for a certain party can be flipped; polls and experts can be proven dramatically wrong. 
Perhaps most importantly, the ballot is also not limited to the presidential nominees. For Fordham voters, the elections on your ballot will vary depending on which state and cityyou are registered to vote in. To find out which elections will be on your ballot, visit ballotpedia.org or whosontheballot.org. 
President Trump and former Vice President Biden disagree on many key issues. As eligible voters, we must take up our responsibility to do diligent research into their platforms and make an informed decision at the polls. 
If you cannot vote in person due to COVID-19 concerns or are unable to travel to the state in which you are registered to vote, do not hesitate to take advantage of absentee voting. Concerns over voting fraud are largely unfounded, with one study from 2017 finding the rate of voting fraud in the U.S. overall to be between 0.00004% and 0.00009%. However, the process can be complicated, so voters must do their research and act early in order to ensure that their vote is counted. 
The deadline for New York voters to request an absentee ballot is Oct. 27. Early voting will take place between Oct. 24 to Nov. 1. Absentee ballot deadlines vary by state; please be sure to check your state's deadlines as early as possible. Do not delay in registering to vote or sending in your mail-in ballots. Visit vote.gov for more information about voting in your state.