Dean of Students Removes Sean Kingston from Spring Weekend Lineup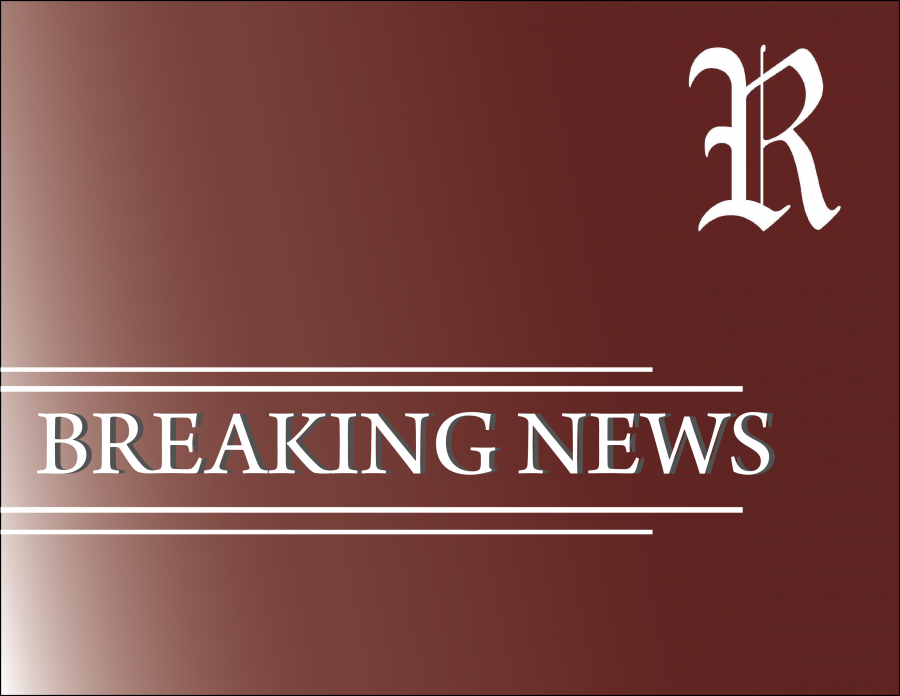 By Helen Stevenson and Aislinn Keely
Spring Weekend has lost another of its acts as Dean of Students Christopher Rodgers has removed Sean Kingston from its lineup.
In a statement to The Fordham Ram on Wednesday, April 24, Rodgers said he has decided to remove Sean Kingston from the Campus Activities Board (CAB) Spring Weekend concert. This comes after student groups expressed concerns over a 2013 gang rape allegation against Kingston.
Rodgers said he and the Student Life staff have been listening very carefully as Fordham students discussed the allegations and implications of Kingston playing Spring Weekend.
"Now that these multiple perspectives have been heard, and we have had time to gather all available information—including additional concerns regarding Mr. Kingston's appearance—I have decided to remove him from the Spring Weekend lineup," he said.
Rodgers also said that he was impressed with the questions and concerns raised by the students protesting Kingston's slated appearance and with CAB's leadership.
"We are mindful that this is an extraordinary measure for the University to take, but also that the concerns raised are extraordinary and have been thoroughly discussed by the student organizations involved," he said.
Prior to Rodger's announcement, CAB announced it would keep Kingston in its Spring Weekend lineup. This decision came after CAB and the Office of Student Involvement (OSI) chose to cancel headliner Soulja Boy earlier this semester following his arrest for a weapons violation. CAB representatives have not responded to multiple requests for comment.
Kingston's cancellation left musical acts Bryce Vine and Whethan, as well as an opening act from Fordham, The Usual, as Spring Weekend's musical performers.
Following Rodgers' statement, @studentsagainstsean celebrated the decision with Instagram posts. The group was actively involved in petitioning for Kingston's cancellation and attended Student Life Council and United Student Government (USG) meetings, as well as several meetings with CAB, to address the concern.
The group asked Fordham students to avoid placing blame on CAB or USG members.
"Those students were not responsible for this decision last night and should be left alone," the post reads. "They did all they could so we ask that you please respect their work and focus on having a fun and safe weekend."
The group also said it wants the Rose Hill campus to be a respectful and safe place for all.
"Choose love, not hate," the students wrote.
Some students, including Colleen Cochran, FCRH '21, said the controversy around Kingston's performance pressured many students to decide whether or not to attend the concert. His cancellation removed this pressure.
"I think whether or not to attend the Spring Weekend concert with Sean Kingston in the lineup was a difficult and dividing decision for many students," she said. "I was glad that the university stepped up to make the right decision, instead of forcing students to divide themselves."
Micah Excell, FCRH '19, said that Kingston's cancellation affected his approach to the Spring Weekend concert: he decided to enjoy the food and environment itself.
"I was disappointed to not have a memorable headliner as my last spring weekend performer but don't blame it on the cancellation as much as I do CAB for not doing their research," he said. "I'm glad we stood up for victims of sexual assault in the end but I just wish it didn't take a few days before the concert to decide to do the right thing."
According to Rodgers, attendance at the concert seemed robust and exceedingly enthusiastic during the Spring Weekend concert.
"The student band was impressive as well and has something of a following," he said.
Gayathri Thelekatt, FCRH '21, agreed with Rodgers' assessment.
"I still had a lot of fun at the concert even if Sean didn't perform," she said. "I think the energy was still really high and everyone seemed to be having a good time"
Emily Malacane, FCRH '21, said she was grateful the concert went on despite the cancellations.
"Music is the most universal thing in the world and I was grateful to still be able to experience artists with my fellow rams, regardless of Sean Kingston not performing," she said.
Rodgers commended CAB, Achieving Change Together (ACT) and Residence Halls Association (RHA) for their hard work throughout the concert process.
"I was very grateful for the hard work of all the staff who devoted their weekends and into late nights to this student event and to the student leaders and programmers in CAB, ACT and RHA," he said. "They did a great job despite some unavoidable challenges like the inclement weather."