Beyond the Scoreboard: Is Sooner Really Better Than Later?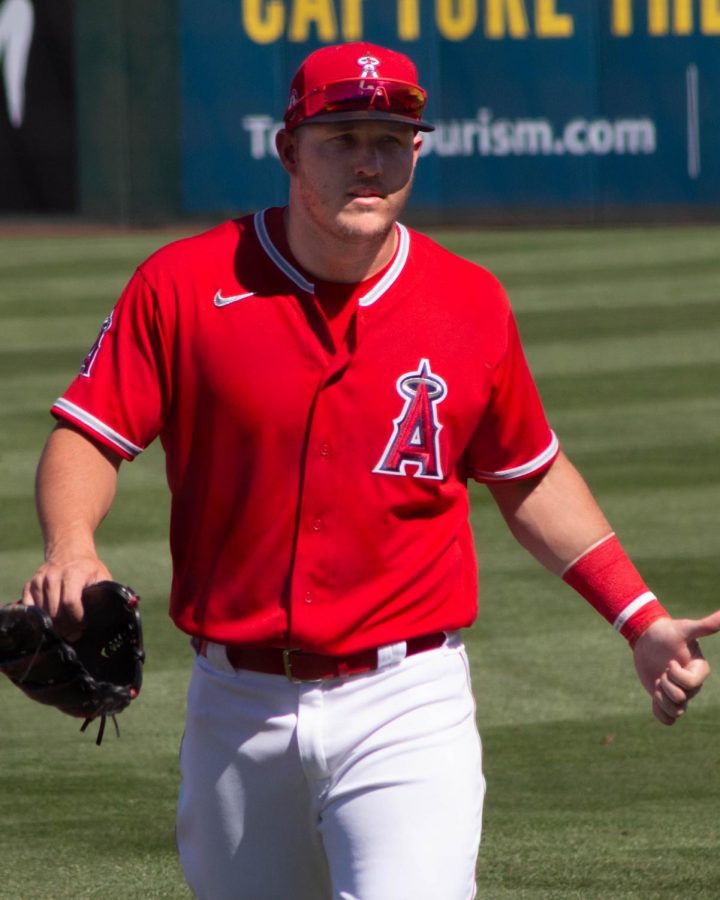 Andrew Posadas, Managing Editor
April 16, 2020
For more than a month now, avid sports fans have been left to ponder and speculate when sports will ultimately resume again. However, according to the nation's top infectious diseases expert, we could see major professional sports leagues in the United States begin again as early as this summer.
Dr. Anthony Fauci is one of the prominent faces in the United States' fight against the current coronavirus pandemic, which continues to maintain its proverbial stranglehold on the entire world. On Wednesday, Fauci joined host Peter Hambry for an interview on Snapchat's "Good Luck America" to give some clarity on questions concerning our nation about the coronavirus.
As it pertains to sports, Fauci believes we could see leagues like Major League Baseball (MLB) and the National Basketball Association (NBA) play games this year, but it would come with certain stipulations. "There's a way of doing that," Fauci told Hamby in one interview of a weeklong Snapchat series. "Nobody comes to the stadium. Put them (athletes) in big hotels, wherever you want to play. Keep them very well surveilled … and have them tested like every week and make sure they don't wind up infecting each other or their family and just let them play the season out."
Fauci went on to explain that this is all dependent on how the pandemic evolves over the coming months, but he concluded by saying, "I think this is going to be implemented by the initiation and the initiative of the people who own these clubs."
This idea of resuming games in neutral sites or in cities where the virus spreads remains low is something professional sports leagues have already been mulling over in the last couple of weeks.
Last week, Major League Baseball and the MLB Players Association proposed starting its season by having all 30 teams play in Arizona with no fans in attendance. The plan would see games played in the Phoenix area and require players, coaching staffs and other essential personnel to be secluded at local hotels. Essentially living in relative isolation, their outside experience would be limited in traveling only to and from the stadiums.
Tony Clark, the MLB Players Association director, initially stated to USA TODAY Sports that the players were "very open" to games being held at neutral sites and in empty stadiums. However, when asked by ESPN baseball reporters recently about their opinion on the proposal, many unnamed players expressed their apprehension as to how effective this idea would be if implemented.
While those players were granted anonymity for their comments, the league's best player had no problem voicing his skepticism to the Arizona plan. Reigning AL MVP and Los Angeles Angels outfielder Mike Trout described the plan by saying, "There are a lot of red flags, a lot of questions," in a video interview with NBC Sports on Wednesday.
"Being quarantined in a city, if we play for a couple of months, it would be difficult for some guys," Trout said. He went on to mention that even though he wants to come back to play as quickly as possible, his wife's impending pregnancy would make having to be isolated away in one state even that much harder for the 28-year-old to endure.
And therein lies the immense sacrifice that these athletes will have to make if their respective sports resume under these circumstances. Of course it would be amazing to watch sports again by May, June or July, even if it meant games were played in one state and at empty venues.
Considering how difficult a time it has been for people around the U.S. and the world, having sports come back on would give us something to cheer for during this time of crisis. It would provide us some form of normalcy again, but at what cost to the athletes who will be pausing their lives in order to help us resume ours?
Believe me, I would love to quench my thirst of sports sooner rather than later. I imagine a majority of sports fans feel the same way. But the truth is that sports can't be hurried or pressured into coming back.
If sports leagues like the MLB or NBA, along with Major League Soccer (MLS) and the National Hockey League (NHL), come back earlier than advised, imagine the fallout should an athlete or personnel member contract the coronavirus during the season this time around. Safe to say if that were to occur, we may not see any sporting events in the U.S. until early 2021.
For now, there are no concrete plans for any of the major professional sports leagues to come back until at least June. Each league would be wise to continue playing things by ear and pushing back their respective start dates until it is safe to do so. There is no need to rush back for our enjoyment if we are putting others at risk to do so.