Fordham Football Suspends 2020 Season After Patriot League Edict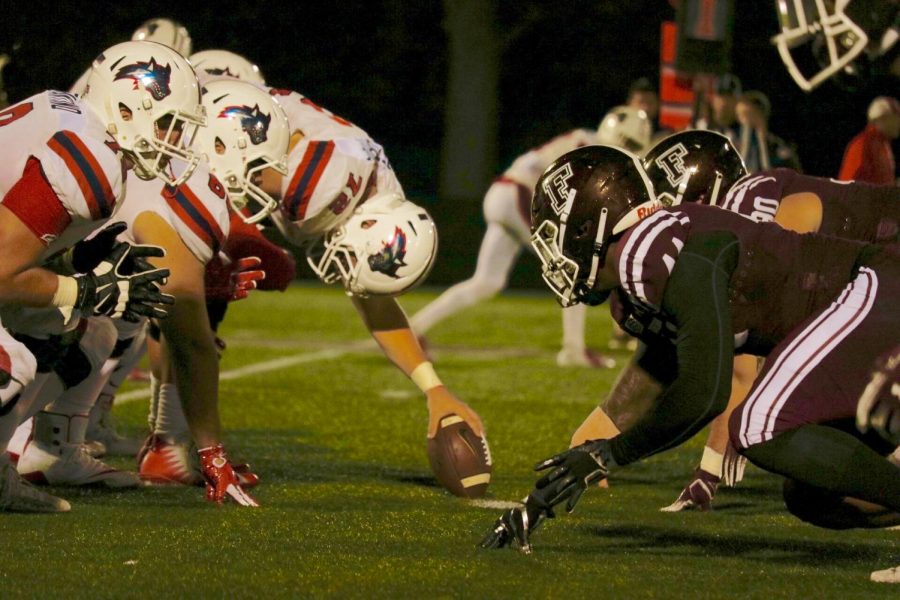 Jimmy Sullivan, Sports Editor
July 13, 2020
For the first time since 1963, there will be no football on Fordham's campus this fall. 
In compliance with the Patriot League's announcement canceling fall sports in 2020, Fordham will not play its season in the fall of 2020 due to the coronavirus pandemic. The league has indicated its openness to possibly holding fall sports in the spring semester of the 2020-21 academic year.
"While it is disheartening to suspend our football season, I fully support the decision made by the Patriot League," Fordham's interim athletic director, Ed Kull, said. "As I've said before, the health and wellbeing of our student-athletes is our number one priority."
Patriot League commissioner Jennifer Heppel told ESPN that part of the league's reasoning was the virus's continued spread throughout the United States. 
"From a health and well-being standpoint, things are not getting better in this country," she said. "As we get closer to the point where students are going to be making plans to how they travel back to our campuses as well as student-athletes, it became clear for us that this wasn't going to be in the best interest of our communities to have athletics this fall." She also said the decision was "sad" and "gut-wrenching."
This announcement comes as colleges grapple with whether or not to bring students back to campus and play sports this fall. The Big Ten and Pac-12 conferences announced last week that they would only play games within their conferences this coming season in order to have a uniform testing plan. The Ivy League officially announced last week that it would move fall sports to the spring of 2021, as several of its institutions moved to online learning plans. 
This move postpones Fordham's football season, which had already been delayed by three weeks. However, Fordham's sports scene will be more affected by what the Atlantic 10 decides to do, as they have not yet made a decision for the fall.