USG Brainstorms Possibilities for Campus Dining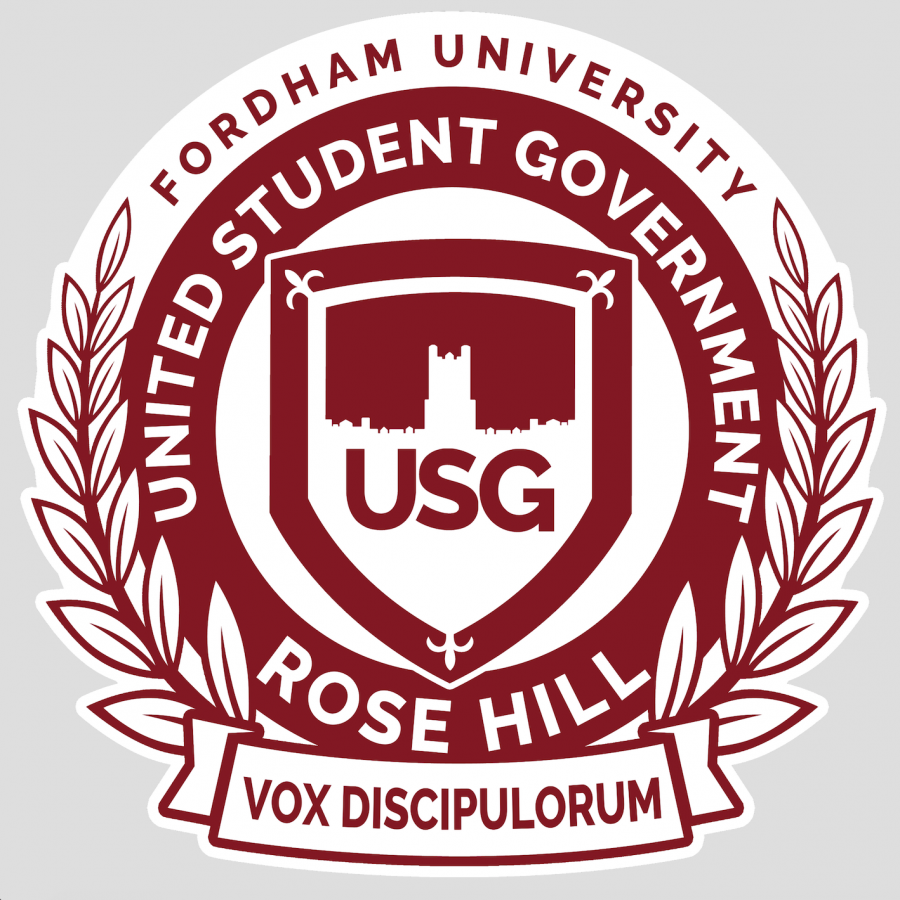 Shannon Huurman, Contributing Writer
October 21, 2020
United Student Government (USG) spent the last two weeks discussing changes to the indoor dining policies on Rose Hill's campus. 
The university announced a request for a change in the indoor dining hours that made on-campus dining difficult for many students. Students have expressed worry that reduced hours of operation and the limited capacity does not give them enough time to get through the lines and eat meals. 
Maya Bentovim, GSB '23, vice president of Communications and chair of the Dining Committee, proposed a statement of requests for campus dining to USG. 
The requests include opening Dagger John's from 10 a.m. to 2 p.m., opening Urban Kitchen from 9 a.m. to 11 p.m. and extending the Marketplace and P.O.D. operation hours by two hours.
The statement was passed through vote by USG and was officially released on Oct. 13, which can be viewed on their website. 
Bentovim and the Dining Committee are also pushing for more vegan and vegetarian options for take away meals as well as a different approach to serving in the Marketplace due to student requests. 
Multiple students who suffer from OCD and germ anxiety have mentioned that the pre-packaged food system worries them, said Bentovim. The Dining committee is brainstorming a way to make this system of pre-packaged food better for those who are potentially triggered by it. 
With the 2020 election approaching quickly, USG is developing ideas for a sense of comraderie, no matter the outcome of the election.
Various committees on USG are putting together programs centered around educated discussion with the hopes of bringing students together during this election season. 
USG is also hoping to use the Ram Van services for voting transportation during November and closer to the election. 
Bentovim and Senator Jonathan Eng, FCRH '23, proposed a winter course option to USG on Thursday, Oct. 15. This course request is based on other universities and the length of the 2020-2021 winter break. 
The proposed courses would be three week inter-semester courses that begin Jan. 4 and end on Jan. 21. 
Fordham is offering two free summer courses for students due to the pandemic, so USG's hope is that if these winter courses are made available, they can count into the two free courses as well.
The winter courses will price the same as the summer courses if students choose not to use their free course. 
Students can use rooms in multiple buildings such as McGinley, Keating and Hughes for class and study spaces. Some of the spaces are first-come, first-serve, but some are up for reservation. 
Senator Flannery Brown, FCRH '22, and the delegate for Student Veterans of America at Fordham, proposed a day off for students on Veterans Day. The two representatives request that annually, Fordham recognizes Veterans Day as a day of service for students by giving them the day off of classes.
Many student veterans have to skip celebrations or services that are designed to honor them due to tests and a fear of missing classes. By allowing students the day off, clubs could hold service opportunities for their members in honor of Veterans Day, and students could attend the many celebrations in New York City for veterans and Veterans Day, according to Brown and the delegate. 
The Commuting Students Association (CSA) is still looking for members to join its senior board and has one spot open on its freshman board. 
The Committee on Sexual Misconducts' (CSM) Week of Action has been scheduled for the week of Oct. 26, and it is currently the Sustainability committee's annual sustainability week. Check their Instagram for details and ways to get involved.